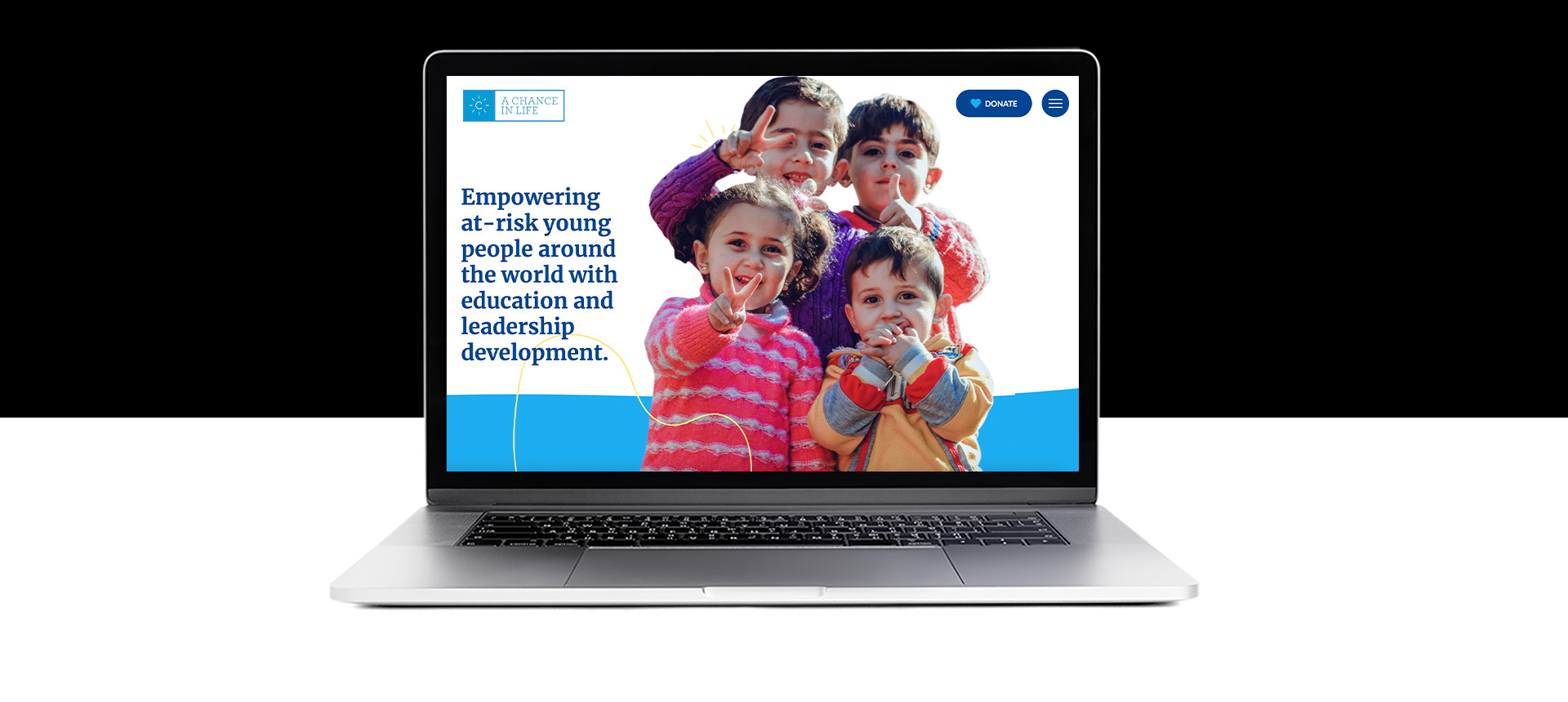 Challenge: A Chance In Life, an organization committed to empowering children from all backgrounds, sought to revamp their online presence to better reflect their vision and mission. They needed a modern, engaging website that would resonate with a diverse audience.
Solution: Our team provided a complete website redesign and development solution for A Chance In Life. We crafted an appealing design with captivating animations and digital artwork that effectively conveyed their message of equal opportunities and hope.
Outcome: The new website not only captures the essence of A Chance In Life's mission but also offers a user-friendly platform for supporters, donors, and partners to engage with their cause. The enhanced digital design elements and animations bring their vision to life, allowing the organization to reach a broader audience and make a more significant impact.